After a long career of being shuffled from place to place, the day will come for each military retiree to settle down. This begs the question, what is the best state for military retirees?
States like South Carolina, Texas, Florida, and Arizona are all great places for military retirees. These four states manage to nail the perfect mix of affordable living, fun retirement activities, and warm weather. Understanding how these states make your dollar go further by boasting low-to-no retirement income taxes will aid you in making the best retirement decision, even if it isn't one on our list.
Best States for Military Retirees [2021]
sparechangeinvestments.com
Important Factors for Retirement Location
When choosing the place to enjoy a full retirement, all of us have our own personal wishlist. Maybe you want easy access to an international airport? Maybe your biggest priority is family? Or maybe you desire an abundance of outdoor recreation? While I am can't personalize my list of the best states for you, I will be judging the following states on criteria nearly everyone agrees on:
Mild weather
Low cost of living
Easy access to healthcare
No state income/retirement pension tax
Where Are Other Servicemembers Retiring To?
While I am not just suggesting that you should blindly follow the pack, it can be insightful to see where the masses of military retirees are choosing to retire! My list will include some of the darker blue states, as well as some which may be underappreciated by servicemembers. Spoiler, it's not as simple as choosing a state with no income tax!
---
South Carolina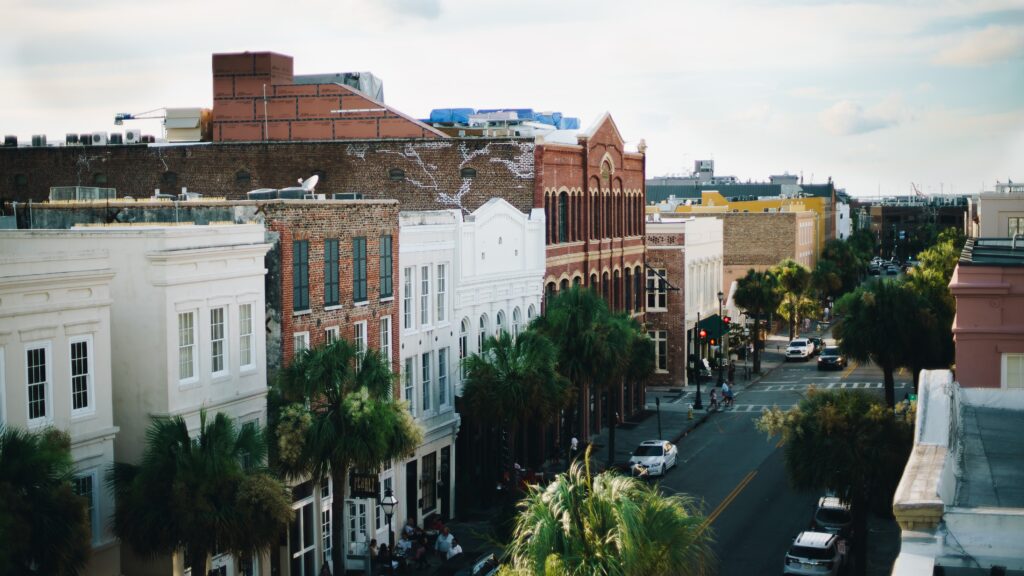 South Carolina is a state filled with beautiful coastlines, rich historical significance, and southern hospitality. Sure, while factoring in metrics like crime rate, health care systems, and taxes are important, the warm and inviting community here brings a charm that you to to experience to understand. South Carolina can be the perfect place to escape the hustle and bustle, and set yourself up for a 'permanent vacation' feel.
If you enjoy the beach, quaint towns, and beautiful rolling hills, this is the place for you. While it may not be Florida, South Carolina does receive around 230 days of sunshine per year! If you can handle the humidity, then this state will check many of your boxes.
For military retirees, you will find some of the lowest property taxes in the entire US, no tax on your social security benefits, and free education at any college/university that is funded by the state. Your dollar will go far in SC, and you can easily keep your mind sharp by taking a course or two in subjects that interest you. That is if you have already used up all of your free military education benefits!
Pros
No social security tax
Free education for retirees
5th lowest property tax in the US
Outdoor recreation
Mild weather (with exception of the summer heat)
Cons
Hurricanes / Floods
Health Care
If you are planning on moving to South Carolina, there are a couple of negatives to consider. For one thing, South Carolina ranks 44th in the nation overall for qualify of healthcare. While that doesn't mean there aren't good doctors/hospitals in the state, do your research and make sure you are within reasonable distance to a VA medical center. As for the hurricanes/floods, you will want to ensure you have the proper insurance, drainage, and ability to travel to another state should conditions take a turn for the worst.
If the thought of hurricanes/floods isn't off-putting, and you don't mind doing your due diligence in finding good quality health care facilities, this can be the perfect place to settle down.
---
Texas
You simply can't have a list of the best states for military retirees and not have Texas.
Texas has over 215,000+ military retirees living in the lonestar state, more than any other. For many retirees, the financial benefits of living here are simply too good to pass up. While many individuals may come here initially for the tax reductions, plenty will stay after feeling at home surrounded by hard-working and family-oriented individuals.
When compared with states along the west or east coast, your dollar in Texas will go much further. If you have a fixed income from your military retirement, this means high-quality goods and services will be easily within your reach. This is especially true when considering homeownership, which is much more affordable for middle-income families when compared to the national average.
Pros
Affordable living
Affordable homes
No state income tax
International airports (Dallas/Houston)
Warm weather
Cons
Low quality healthcare
Long travel distance
Dangerous traffic
Nowhere is perfect, and sadly, Texas is no exception. The first con is that Texas is big. Real big. This means it's going to take hours to drive in between cities. Even if you do enjoy driving, you probably won't enjoy that Texas boasts the most traffic accidents of any state. Not to mention that when you are in rural Texas, you can feel surrounded by a wasteland of miles upon miles of flat land.
Similar to South Carolina, Texas has some of the lowest quality healthcare in the US. This doesn't mean there aren't good medical facilities/VA hospitals, it just may mean that the location you settle at may be dependent on the quality of care available.
Even with the drawbacks, there is a reason over 500,000+ individuals relocated to Texas in 2019. If you can handle the heat and the long drives, this family-friendly, laissez-faire state may be the place for you.
---
Florida
Everyone knows that Florida has earned it's reputation as the go-to-place to retire. With well over 100,000+ DOD retirees choosing the sunshine state as their final residence, you will find it hard to compete with the picturesque white sand beaches, sunny weather, and reasonable costs.
If you love the beach, you'll be happy to know that Florida comes with almost 1,200 miles of coastline. With an average of 8 hours of sunlight and 71 degrees per day, it makes enjoying the beach easy. Whether you want to take things slow on the gulf coast of in the panhandle, or enjoy watersports like sailing, diving, and kayaking on the eastern side, Florida has something to keep you active throughout your retirement years.
Pros
No state income taxes
Low cost of living
Sunshine and warm weather
Plenty of outdoor recreation
Cons
Extreme weather
High sales tax
High insurance costs
In exchange for all of these perks, you will need to put up with the extreme weather. From high humidity in the summers, severe thunderstorms, and hurricanes, Florida has more than it's fair share of dangerous conditions. Even if you manage to make it through the weather unscathed, your house may not. This will lead to you paying much more insuring your property in Florida from tornadoes, hurricanes, flooding, and lightning strikes.
Florida can be an excellent place fo military retirees IF you do your homework first. If you find an area within your budget that's a bit sheltered from Florida's more severe weather, you can join the thousands of retirees who call it home.
---
Arizona
If beaches aren't your thing, you'll find Arizona has everything from beautiful deserts like the Grand Canyon (drawing in nearly 6,000,000 visitors annually), unique wildlife, and a culturally diverse population. While temperatures can reach above 120 degrees in the summers, it's more than worth it in exchange for affordable living, and breathtaking views like the one pictured above.
If you are planning on living here, a hat and sunscreen will become your new best friend. With 300+ days of sunshine annually, the sun will surely stave off the winter blues. While other states like California nearby have some of the highest costs of living in the country, houses here are under the national average. As a cherry on top? Arizona has a violent crime rate of 1.7 per 1,000 people compared to the national average of 4.64 per 1,000.
Even if you wind up getting bored with Arizona (which you won't), you could always travel over to Southern California, Colorada, or even Mexico!
Pros
300 days of sunshine season
Affordable living
Low crime
Central Location
Amazing outdoors
Cons
Monsoon season
Extremely high temperatures
Traffic & reliance on cars
While 300 days of sun is wonderful, Arizona is still a desert, and that comes with it's own monsoon season. The two months out of the year that aren't dry are marked by intense rain, flooding, and storms. Even when it is dry, the temperatures can skyrocket past 120 degrees. On the plus side, at least it's not humid like the other states on our list!
Athough Arizona doesn't share the Texas humidity, it shares similar issues with it's traffic and reliance on cars. Even though Arizona isn't anywhere near as large as Texas, most parts of AZ are not too friendly to walking/biking, such as Phoneix, Arizona which was rated as one of the least walking-friendly cities in the entire country.
If you don't mind driving for transportation, and bearing through high heats, Arizona can be a beautiful, safe, and affordable place to have your forever home.
---
How to Ensure You Can Comfortably Retire
As fun at it is to scroll this list and fantasize about where you want to retire, it's important to know you will have the funds to do so.
Whether you are young with many years of compound interest ahead of you, or a few years shy from leaving the workforce, it is NEVER to late to put money away for retirement.
If you are a current or prospective military member, you can checkout an overview of how the military can bring you financial success. If you are able to harness helpful tools like the Thrift Savings Plan (TSP), Savings Deposit Program (SDP), and VA Home Loan, you will be well on your way to enjoying a comfortable retirement.
For those of you who do important jobs outside the military, you can still learn all about savings accounts, 401(k) programs, and Roth IRAs by reading through the-six steps to build wealth! My goal is to help out each individual who visits this site to crush their financial goals. So if you have any additional questions, an idea for a blog post, or just wanna drop in and say hi, don't be afraid to contact me!