The AMEX Surpass card continues to bring in value for service members and Hilton loyalists alike. Acquiring it and upgrading to an Aspire will maxamise its value to the fullest.

For the full guide on the best credit cards for active-duty military, check out this post!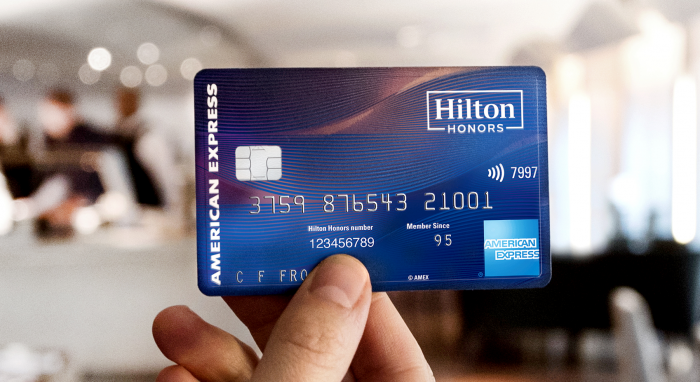 Honest Review: American Express Surpass 2021
Sparechangeinvestments.com
American Express Surpass Perks [2021]
$95 annual fee WAIVED for military members and their spouses
Earn 130,000 Hilton Honors Bonus Points (worth 8+ stays!) after you spend $2,000 on purchases in 3 months
Earn 50,000 Hilton Honors Bonus Points (worth 3+ stays!) after you spend an additional $8,000 in 6 months
Automatic Gold Status
Earn 12X points when booking Hilton Hotels
Earn 6X points on flights booked through Amex Travel
Earn 3X points on all other purchases
No foreign transaction fees
---
Are The Benefits Worth The ($95 Annual Fee)?
If you love Hilton Hotels, then this card brings some serious value to the table.
For Military members, there is no reason why this card shouldn't be in your wallet since your annual fee is covered by the MLA & SCRA. While I do recommend getting the AMEX Aspire card before the Surpass, the Hilton Surpass card still brings in over 180,000 reward points and can be upgraded to the best luxury hotel card on the market later on.
Let's walk through each of the benefits step-by-step, so you can understand all the ways you will be rewarded.
---
Card Perks Review
Sign-up Bonus
The sign-up bonus is extremely reasonable for the average person to achieve. Spending $2,000 in 3 months means that as long as your household has roughly $666+ in expenses a month, you will be rewarded with 8+ night stays at various Hilton Hotels.
If you manage to spend an additional $8,000 in 6 months, (a total of $10,000 in 6 months), you will be rewarded with an additional 50,000 points or the equivalent of roughly 3 night stays. This brings the total signup bonus to 180,000+ points, trumping the rewards of even the higher-tier American Express Aspire Card ($450 annual fee).
While it isn't quite as easy as cashback, you will still earn 11+ nights covered for business travel. Or you can treat yourself to a weeklong vacation. You deserve it.
Upgrading To American Express Aspire
A great strategy for military members and their spouses is to acquire three American Express Aspire cards.
Since you can upgrade American Express Surpass / American Express after one year, the rewards from all three AMEX Aspire cards will stack.
Let's say after a year of credit card churning, you and your spouse acquire six American Express Aspire cards (three each) your annual benefits would be:
6 free weeknight stays
$1,500 in Hilton Hotel Resort credit
$1,500 in Airline Credit
$600 in credit for charges at Waldorf Astoria Hotels / Conrad properties
These credits renewing every single year!
Gold Status
To obtain Hilton Gold Status, you would normally need to complete one of the following:
40 nights OR
20 stays OR
75,000 base points earned
This is only realistic for the most frequent travelers. However, when you get the Hilton Surpass card, you automatically get gold status regardless of nights/stays/base points. Your gold status comes with free perks such as:
Space-available room upgrades
80% bonus on all earned base points
Standard Wi-Fi
App check-in
Free continental breakfast for you and a guest
Fifth night free
Two complimentary water bottles
For most people, Hilton Gold status won't exactly carry the prestige you may be looking for. While getting a couple of free water bottles at checkout is nice, it's only a small nod to your Hilton status.
However, since this card is one you should acquire after already holding an American Express Aspire Card, you will already be receiving the top-notch Diamond status, so the fact that it carries only Gold Status isn't a huge deal!
---
Conclusion
Military
If you are an active duty service member covered by the MLA & SCRA act, this card is a stepping stone to the best possible Hotel Rewards card out there. Since you won't need to pay an annual fee, all of these hotel nights and rewards are FREE.
Non-Military
If you are not an active duty service member, but you ARE a Hilton Hotel loyalist, this card still offers serious value.
You will easily recoup the $95 fee will be easily recouped from the sign-bonus in the first year, and then the card will continue to add value for subsequent years after it is upgraded to an AMEX Aspire card.
If there are not many Hilton Hotels in the places you travel for work, or you simply have brand loyalty for another chain, I'd recommend you avoid the American Express Surpass card.
If you are confident you can use the above Hilton rewards, then go ahead in confidence and apply for the best luxury hotel card on the market!
---
Building Wealth
While Credit Cards are a great way to rack in thousands of free dollars a year, they play a small part in the big picture of building your wealth.
If you are interested in learning the best ways to build your wealth over time, swing by and check out our completely free guide on the Six Steps to Build Wealth!