The AMEX Aspire card brings in great value for service members and Hilton loyalists alike. For the full guide on the best credit cards for active-duty military, check out this post!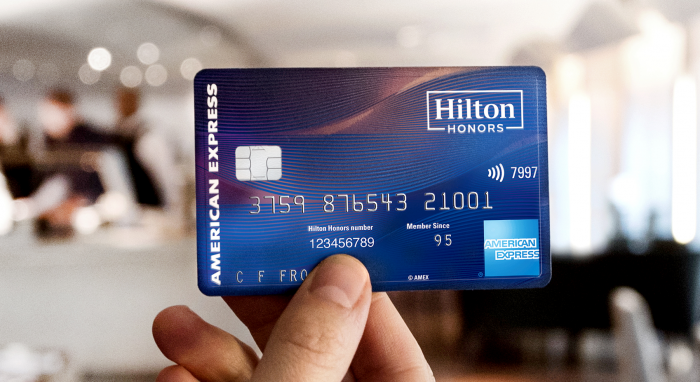 Honest Review: American Express Aspire 2021
Sparechangeinvestments.com
American Express Aspire Perks [2021]
$450 annual fee WAIVED for military members and their spouses
Earn 150,000 Hilton Honors Bonus Points (worth 10+ stays!) after you spend $4,000 on purchases in 3 months
Automatic Diamond Status (highest rewards tier available)
Earn one weekend night free on account open and each card anniversary at ANY Hilton resort (resorts shown here)
Earn 14X points when booking Hilton Hotels
Earn 7X points on flights booked through Amex Travel
Earn 3X points on all other purchases
$250 back annually on eligible purchases with your Card made directly at Hilton resort
$100 credit for charges at Waldorf Astoria Hotels or Conrad properties (2 night minimum stay)
$250 in Airline Credit – Select one qualifying airline and then receive up to $250 in statement credits per calendar year
Priority Pass™ Select membership, offering access to over 1,200+ airport lounges for you and two guests
No foreign transaction fees
Are The Benefits Worth The ($450 Annual Fee) If Not Military?
If you love Hilton Hotels, then this card brings some serious value to the table.
For Military members, there is no reason why this card shouldn't be in your wallet since your annual fee is covered by the MLA & SCRA. While I do recommend getting the Amex Platinum before the Aspire, the Hilton Aspire card still earns the spot for the best luxury hotel card on the market.
Let's walk through each of the benefits step by step, so you can understand how easy or difficult the rewards are to use!
Why You Need This Card
Sign-up Bonus
For one thing, the sign-up bonus won't be too far out of reach for the average person to achieve. Spending $4,000 in 3 months means that as long as your household has roughly $1,333+ in expenses a month, you will be rewarded with 10+ night stays at various Hilton Hotels.
Sure, this isn't as easy to use as cashback, but now you have 10+ nights covered for business travel. Or you can treat yourself to a weeklong vacation. You deserve it.
One Weekend Night Free (Annually!)
The amazing thing about this benefit is that there is virtually no limit to where you redeem can this free night.
Hilton offers redemption at over 6,000+ Hilton Hotels & resorts, and that includes the luxury brands Waldorf Astoria and Conrad. A few of these hotels can cost over $2,000+ a night, but you will get it completely for free with your certificate! For instance, you could redeem your night stay at the Waldorf Astoria Maldives pictured below.
Even if you aren't willing to travel internationally, there are plenty of breathtaking properties that are scattered all over the United States. Take for example a night at the Waldorf Astoria Beverly Hills!
In order to use your certificates you will first need to let them post to your account (initially this may take 6-8 weeks, then they occur on every card anniversary), then you call Hilton Honors and they will make the reservation for you. If you operate though Hilton's 'Diamond Desk', the experience should be a seamless one. Otherwise, the normal call support can be either good or bad depending on the representative you are connected with.
Using these luxury hotels is an easy way to elevate birthday's, anniversary's, or any other special occasion, with the best part being that you can use the reward year after year.
Diamond Status
To obtain Hilton Diamond Status, (the highest status Hilton offers), you would normally need to complete one of the following:
60 nights OR
30 stays OR
120,000 base points earned
This is only realistic for the most frequent travelers. However, when you get the Hilton Aspire card, you automatically get diamond status regardless of nights/stays/base points. Your diamond status comes with tons of free perks such as:
Automatic free room upgrades (when space is available)
Executive lounge access
100% bonus on all earned base points
Ability to gift gold status
Premium Wi-Fi
48 hour room guarantee
Free continental breakfast
Fifth night free
Guaranteed late checkout
Being a fan of Hilton Hotels, I have loved the benefits of being diamond status. From the gifts given upon arrival, to having my rooms upgraded about 70%+ of the time, to complimentary breakfast the next morning, diamond status takes your experience up a whole notch.
While staying in the San Antonio Hilton Hotel that overlooks the Alamo, we got upgraded to a full king suite with a jacuzzi bathtub that overlooked the city. This is an addition to the free breakfast, thousands of free bonus Hilton points, cookies and water on arrival, free Wi-Fi, and so much more.
I have heard people argue that the service you get as a Diamond Member at international Hilton Hotel's far outweighs service domestically. While this may be true, I have still been impressed with the Hilton service in the US. All being said, your mileage may vary for this perk as some Hilton Hotel's will treat you like a king, and other's may just give you a free water upon arrival.
$250 Back On Hilton Hotel Charges
Each year, you will be reimbursed through statement credits up to $250 you spend on any incidentals charged to your Aspire card at official Hilton resorts. These can allow some awesome guilt free splurging, as they can be used on dining, spa treatments, and various other activities the resort may offer.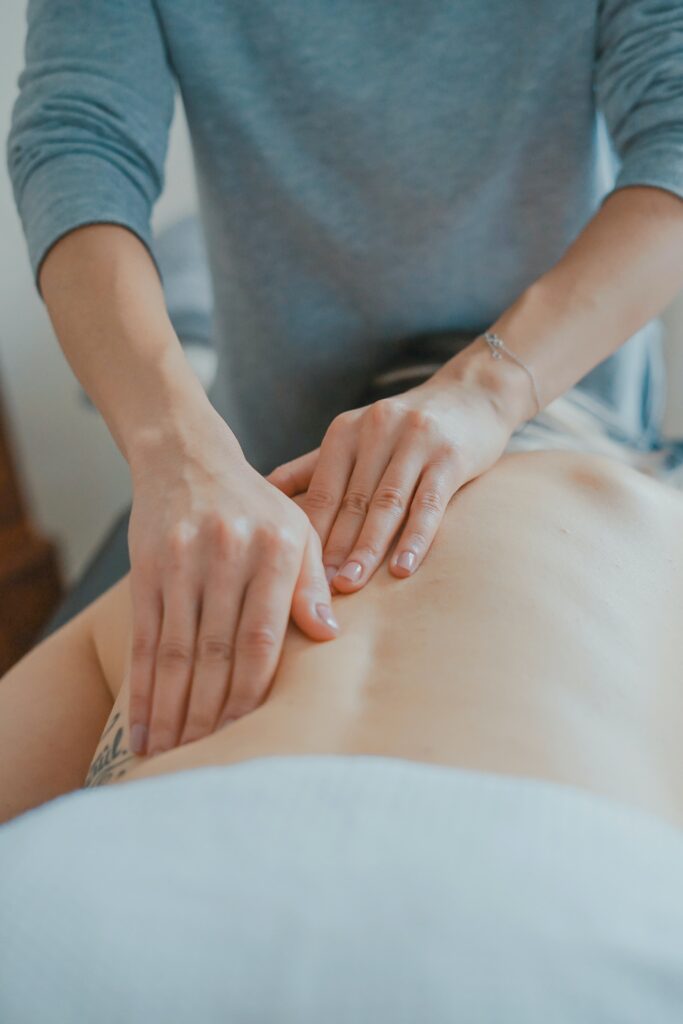 *While these credits can be used for the actual room rates and taxes, you can only go this route if you don't use advance-purchasing or refundable rates.*
$100 credit for Waldorf Astoria Hotels or Conrad Properties
Similar to the credit we just covered above, this offers an additional $100 of savings towards incidentals during your stay.
The catch? You need to make sure that you both: 1.) Book through the Aspire Card Portal. 2.) Book a minimum of a two-night stay.
This is a bit inconvenient, as it makes it harder to synergize different rewards, such as using this $100 credit for your one night free certificate. It can however still synergize nicely with the $250 resort credit, and the massive 150,000 point bonus you get as your sign-up bonus reward.
A way to get killer value on this card could be to go to the Aspire Card Portal, use the points earned from sign-up bonus to pay for a stay at a Waldorf/Conrad property, and then are given up to $350 ($250 for resort credit + $100 for Waldorf Astoria/Conrad) to splurge on incidentals covered for free so you can enjoy your stay to the fullest!
Lackluster Perk
$250 Airline Credit
This card only has one perk that I consider to not be worth much celebrating.
Similar to the American Express Platinum Card, the one aspect of the airline credit that irks me is how many people initially assume this credit can be used toward their ticket price.
In reality, you pick one airliner and can use it strictly for incidentals. It's not false advertising since they never claim on their website it can go towards ticket price, it is just a change of mindsets that instead of savings money on tickets you would all ready be paying for, you will instead be getting perks you likely wouldn't have paid for previously.
Don't get me wrong, you can still use this to get some great food and drinks on the plane, seat upgrades, etc. This can be a great way to elevate your travel experience, but not necessarily due so for free.
Conclusion
Military
If you are an active duty service member covered by the MLA & SCRA act, this card is the best possible Hotel Rewards card out there. Since you won't need to pay an annual fee, all of these hotel nights and rewards are FREE. You will be awarded a luxury hotel night stay each year, $350+ annually in Hotel Incidentals alone, and earn a whopping 150,000 bonus points (worth 10+ night stays)!
Non-Military
If you are not an active duty service member, but you ARE a Hilton Hotel loyalist, this card still offers serious value.
You will easily recoup the $450 fee from the sign-bonus in the first year, and then the card will continue to add value for subsequent years in the money for incidentals both in hotels and airways, as well as your newfound diamond status.
If there are not many Hilton Hotels in your area, the places you travel for work, or you simply have brand loyalty for another chain, I'd recommend you avoid the Aspire card.
If you are confident you can use the above Hilton rewards, then go ahead in confidence and apply for the best luxury hotel card on the market!
Building Wealth
While Credit Cards are a great way to rack in thousands of free dollars a year, they play a small part in the big picture of building your wealth.
If you are interested in learning the best ways to build your wealth over time, swing by and check out our completely free guide on the six steps to build wealth!